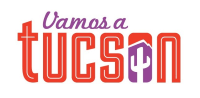 Vamos a Tucson Mexican Baseball Fiesta Returns to Tucson for Sixth Year
July 28, 2016
Contact: Mike Feder, (520) 954-8803
mike@mexicanbaseballfiesta.com
or Francisco Gamez, (520) 460-5750
francisco@mexicanbaseballfiesta.com
TheMexican Baseball Fiesta and VisitTucson announced thesixthannual VamosaTucsonMexicanBaseball Fiesta presented by Cox and Vantage West willbe playedon September 29 – October 2 in Tucson. The Mexican Baseball Fiesta returns to Kino Stadium after a one-year hiatus to Hi Corbett Field.
This year's eventwill includetheNaranjerosdeHermosillo,YaquisdeObregon, Aguilas de Mexicali, Tomaterosde Culiacan, and the Cañeros de Los MochisoftheMexicanPacific League (Liga Mexicana Del Pacifico),aswellas top prospects from two MLB organizations to be determined. This will be the first year that five LMP teams will travel to Tucson for the Mexican Baseball Fiesta. Hermosillo and Obregon have participated in all six years. The Mexican Baseball Fiesta also is expected to take place in Phoenix (Mesa), Round Rock (Austin, TX), Nogales, Sonora, Cananea, and Fresno, CA during September and early October. The Round Rock and Fresno games will be done in conjunction with the Triple-A teams in those cities.
"We believe it was essential that we continue this fun-filled multi-national and cultural event in Tucson"said Mike Feder, President of the Mexican Baseball Fiesta."Thistournamentincludessomeofthemostpopularteamsin Mexico. The Vamos aTucsonMexicanBaseballFiestawill continue to beatraditionin Tucsonformanyyears to come. We're excited that the Mexican Baseball Fiesta continues to grow every year." Feder joined MBF founder Francisco Gamez and Jack Donovan in forming the Mexican Baseball Fiesta, LLC in 2011.
"The Mexican Pacific League, is as popular in Mexico as Major League Baseball is in the U.S., if not more so," said Francisco Gamez, Mexican Baseball Fiesta, founder and LLC partner. Gamez played over 10 years in the Mexican Pacific League as well as in the Milwaukee Brewers organization in the states. Constant excitement is the best way to describe the Mexican Baseball Fiesta.  The energy of the fans, the music and fun make this a unique experience for all baseball fans. This event embraces our Mexican friends and visitors."
"We'reexcited topartnerwith this great eventforthe sixthyearto bringMexicanbaseball back to Tucson,"said FelipeGarcia,ExecutiveVicePresidentofVisitTucson. "Thepopularityof thisevent continuestogrowandweareproud tobeapartofsomethingthatboth localsandvisitors lookforwardto every September & October. Over 1,800 hotel room nights were booked last year. We are expecting more this year with the addition of a fifth team AND the additional LMP team training in Tucson prior to the tournament."
VisitTucsonis one of threetitlesponsorsoftheVamosa TucsonMexican Baseball Fiesta.VisitTucson hasvisitorcentersinHermosilloandObregon. Vamos aTucsonistheMexicanmarketingdepartmentofVisitTucson. Cox Communications will return as a Title Sponsor for the third year. Vantage West will be the newest Title Sponsor this year.
Tickets for the Vamos aTucson MexicanBaseball Fiesta go on sale on September 6th onlineatwww.MexicanBaseballFiesta.com. Thefulltournamentschedulewill be released in early August. The popular games between Hermosillo and Obregon will now be in the second game of the doubleheader on both Friday and Saturday. That game has drawn in excess of 5,000 fans every year.
Information ontheMexicanPacificLeagueteams comingtoTucson:
NaranjerosdeHermosillo
Theteambased inthe Capital ofSonora has agreatfollowingandstrongattendance.The Naranjeros de Hermosillo are one of the most popular and successful teams in the Mexican Pacific League, having won 16 league titles and two Caribbean Series title. The Naranjeros won the Caribbean Series title in 2014. Theybecamethe firstMexicanteamto win theCaribbean Seriesafterwinningthetitlein 1976. FormerHermosillo players includeCurt Schilling, LarryWalker,FernandoValenzuela, ErubielDurazoandVinnyCastilla. Hermosillo will be managed by former big league infielder and Tucson resident Lorenzo Bundy.
Yaquisde CiudadObregon
TheteamfromObregonhad wonthreeMexicanPacific LeagueChampionshipsinarow from 2010 – 2012,givingtheteamseveninclub history.They alsowontheCaribbean Seriesin 2011and2012. Gamesbetween theNaranjeros andYaquisare consideredassomeofthebestmatchups inthe league,duetothe longrivalrybetweenboth teams. Former Obregon players includeKansasCityRoyals pitcherJoakimSoria, former BaltimoreOriolespitcherLuis Ayala. The Yaquis are managed by Eddie Diaz.
Cañeros de Los Mochis
They play in the state of Sinaloa. The Cañeros won the league championship in 1984 and 2003.Former MLB IF Luis Sojo will manage the team for the second year. Notable players from the Cañeros include Aurelio Rodriguez, Mike Cameron, former Tucson Toros P Bronswell Patrick, Tucsonan Ed Vosberg, and Juan Castro.
Agulias de Mexicali
The Aguilas play in the Capital of Baja California. The team has a history of playing against Tucson teams, when in the 50s it played against the Tucson Cowboys in the Arizona-Mexico League. The Aguilas won the league championship in 1986, 1989 and 1999.The team also won the 1986 Caribbean Series. Former Mexicali players include Mike Piazza, John Kruk and Rudy Seanez. The Aguilas are managed by former MLB IF Gil Velasquez.
TomaterosdeCuliacan
TheTomaterosareoneof themostpopularteams in theMexicanPacificLeague.TheyhavewonnineMexicanPacific LeagueChampionships,mostrecentlyin 2004. Inthatsameyear theywentontowin the Caribbean Series with alineup that featuredseveral Major LeagueplayerslikeRodrigoLopez,OliverPerez,LuisAyala,JoseSilvaandBenjiGil. The Tomateros are managed by Lino Rivera. Currently on the roster is San Francisco Giants P Ramiro Pena and former MLB IF Oscar Robles.
Information on the Mexican Baseball Fiesta, LLC is available at www.MexicanBaseballFiesta.com; on Facebook at Mexican Baseball Fiesta; on Twitter at @MexBaseballFsta in English, @MexBeisbolFsta in Spanish.