9th ANNUAL MEXICAN BASEBALL FIESTA presented by ESTRELLA JALISCO RETURNS TO VALLEY WITH MORE DATES AND STADIUMS
For Immediate Release

August 2, 2021
Contact: Francisco Gamez: francisco@mexicanbaseballfiesta.com – (520) 460-5750
Mike Feder: mike@mexicanbaseballfiesta.com – 520-954-8803
Luz Jimenez: Lucecitajimenezz@gmail.com – 602-349-0206
The Mexican Winter Baseball League's version of "Spring Training" will return to the Valley for the ninth
year. We're excited to announce this will be our largest Mexican Baseball Fiesta in the Valley. Not only will
we have three dates at Sloan Park in Mesa but we added a date in Maryvale at the American Family Fields
of Phoenix.
This year's games will be September 23 – 26. The MBF opens on Thursday, September 23 at our newest
venue, American Family Fields of Phoenix (Brewers Spring Training home) at 3805 N. 53 rd Avenue in
Maryvale. The following three dates will be September 24 – 26 at Sloan Park, located at 2330 W. Rio
Salado Pkwy in Mesa (Chicago Cubs Spring Training home). This year marks the Mexican Baseball
Fiesta's sixth year in Mesa.
The 2021 event will include four Mexican Winter League (Liga ARCO Mexicana Del Pacifico) teams.
They are Naranjeros de Hermosillo, Yaquis de Obregon, Aguilas de Mexicali, and Mayos de Navojoa.
Mike Feder, President of the Mexican Baseball Fiesta said "We're glad to return to the Valley after a one-
year Covid-19 hiatus. Last year was a tough year. We missed putting on the Fiesta but we promise bigger
and better things in 2021 with all of our exciting additions. The Mexican Baseball Fiesta will continue to be a
tradition in Mesa for many years to come. It's even better that we've expanded the Fiesta to four dates and
two MLB Spring Training venues! 2019 was our most attended Fiesta in the Phoenix area." Feder is a 30-
year minor league baseball general manager, 15 of those years as the GM of the Tucson Triple-A franchise.
"The Liga ARCO Mexicana Del Pacifico (Mexican Winter League) is as popular in Mexico as Major League
Baseball is in the U.S., if not more so" said Francisco Gamez, Mexican Baseball Fiesta, Founder and
Partner. Gamez played over 10 years in the Mexican Pacific League as well as in the Milwaukee Brewers
organization. "Constant excitement is the best way to describe the Mexican Baseball Fiesta. The passion of
the fans, the music, the food, and fun make this a unique experience for all baseball fans." Gamez joined
Mike Feder in forming the Mexican Baseball Fiesta LLC in 2011.
Justin Piper, Chicago Cubs General Manager – Sloan Park, said "Sloan Park is excited to once again host
the Mexican Baseball Fiesta. We look forward to welcoming the Mexican Winter League teams and their
fans for an energetic baseball experience."
"On behalf of the Milwaukee Brewers and the City of Phoenix, we are thrilled to be hosting the first game of
this year's Mexican Baseball Fiesta at American Family Fields of Phoenix," said Brewers – Phoenix Site
General Manager Andrew Daugherty. "Although it's been years since the City of Phoenix last hosted a
game, we're hopeful this will be an annual event moving forward!"
Entertainment always plays a major part in the Mexican Baseball Fiesta. We are excited to announce the
appearance of La Brissa following the Sunday doubleheader on Sunday, September 26 th at Sloan Park.
This highly popular Sonoran band performed following a Tucson MBF game in 2019 in front of 5,670 fans.
La Brissa has gained a strong fan base in their homeland of Mexico and in the southwest U.S. with their
unique, modern Cumbias and rancheras music. They performed at Chase Field following a Diamondbacks
game in 2019. We also booked a popular local act, Banda La Alterada. They will play at our game in
Maryvale on 8/23. They are well known in the Valley for their great work at Phoenix Suns games this year
and the creation of the Suns themed song Este Ano Es El Nuestro.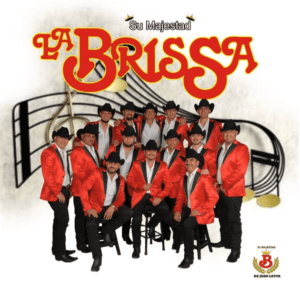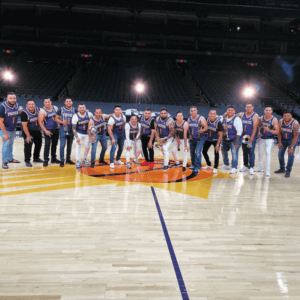 Tickets go on sale online in mid-August at www.MexicanBaseballFiesta.com or www.sloanpark.com. Ticket
prices for box seats are $15 and general admission tickets are $10. Tickets for children age 6-16 and
seniors are $6. These prices are the same as 2019. We're asking fans to purchase early to avoid long lines
at the stadiums. If not, ticket prices will increase to box seats $20, general admission $15 two days before
the scheduled dates.
Information on the Mexican Baseball Fiesta, LLC is available at www.MexicanBaseballFiesta.com; on
Facebook at Mexican Baseball Fiesta; on Twitter at @MexBaseballFsta in English, @MexBeisbolFsta in
Spanish, Instagram – Mexicanbaseballfiesta.